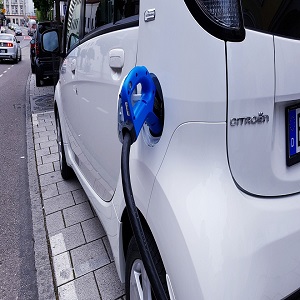 In the modern age, which is the world of science and technology, is the phenomenon in which the scientist or engineer upgraded this world. They introduced the techniques of the charging station, wireless phone chargers, and hand sanitiser dispensers.
THE CHARGING STATIONS:
There is much electrical charging station that provides high electrical potential energy in the infrastructure of vehicles including cars and plug-in-hybrid. It supports the efficient charging at the high current and voltage. There may be different types of charging stations.
Residential Charging Station:
It is the most common, convenient, and inexpensive technique to charge the vehicle at the home. About 80% of the drivers used these techniques. It is also found that the money which we spent on charging purposes is less than the cost which we pay for running air conditioners at the homes over a year. Besides the other aspects, there should be a dedicated circuit for fast charging.
Parking Charging Station:
The charging station at the parking areas may be of private sectors or it may be a common commercial that promote the technique. In these stations (Alternating current) AC Type 1/ Type 2 may be applied.
If we talk about the efficacy of the Charging System, there are the following electrical charging units:
J1772, Combined charging system CHADEMO and Tesla Superchargers
These charging units are connected with charging Connector IEC Type 4/CHADEMO, CCS Combo2, and IEC-Type 2 outlet.
These are the fast charging programs and capable of charge within 15 minutes.
WIRELESS PHONE SYSTEM:
Another important technique that is popularized is wireless devices. Technologists introduced the wireless phone chargers. It consists of a receiver and a transmitter. Sometimes the system is built in the system. It catches the signals in the form of microwaves and reads the message as the charging converter. The wiring slot of the mobile phone is disappeared now and makes it a waterproof device. Moreover, it also improves its flexibility and overall look. The wireless phone chargers have the following advantages:
The wireless phone is always powered and their spots can be accessed publicity. You can access it at the coffee shop, a mall, and in the car.

The employee got a seamless experience.

In this technique, the customer is free from wear and tear. It usually happens that we pick up the phone without knowing that it is plugged with a cable and hence damage the chips of mobile sensors.

It makes our environment clean without any stuff of wire around us.
HAND SANITIZER DISPENSER:
Hand sanitiser dispenser in australia is an automatic device that dispenses the fixed amount of sanitizer. It controls the soap consumption and prevents us from stem infectious diseases. It is also referred to as the contact-less or touch-less sanitizer. It can be used in hospitals, schools, restaurants and parks. It is an electronic device. It works on the 220V, 50 Hz consisting of motion biosensors. It is a great achievement indeed.